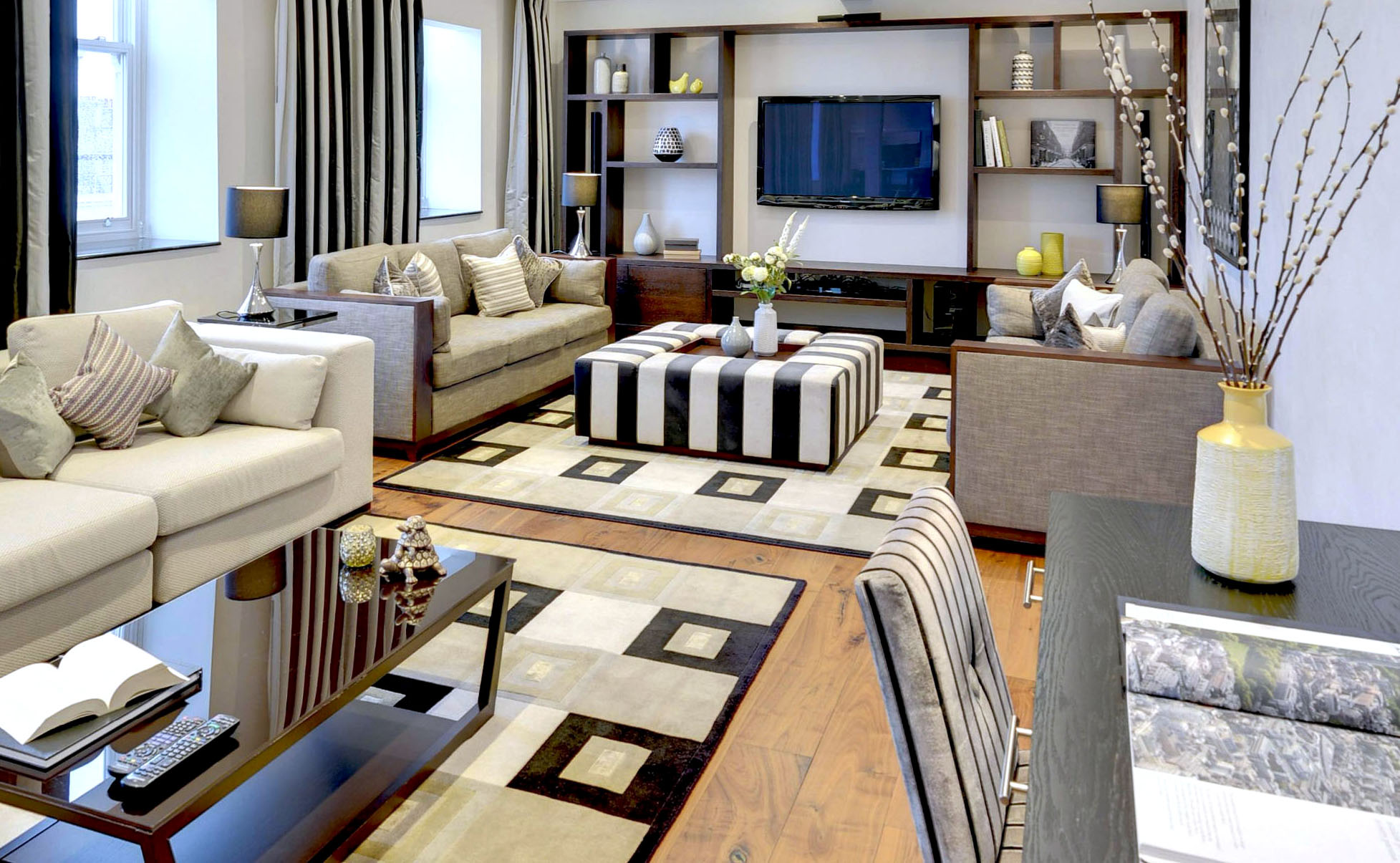 READ OUR GUEST
REVIEWS
We endeavor to deliver the best experience to all of our guests. Please share your experience with us.
MORE ON TRIPADVISOR >>
LUXURIOUS AND SPACIOUS ★★★★★
Our 3 bedroom apartment was highly luxurious and spacious, which made it an ideal base for our holiday in London. The stylish and world-class serviced apartment was appointed with deluxe furniture like charming chic sofas. The wooden flooring in all rooms makes the apartment look even more gorgeous. The three separate bedrooms, two bathrooms, large living room and a modular kitchen can easily accommodate 6 people. The team ensure that you fully enjoy your stay here & the apartment is appointed with all modern facilities. ★★★★★
ynottravelnewdelhi - new delhi
EXCELLENT AND VERY HELPFUL ★★★★★
My family and I rented two rooms at 130 Queen's Gate for 5 nights in June and were very pleased with our stay. The apartments are spacious and clean and the staff was excellent and very helpful. The location is easily accessable to major tube stops (South Kensington Station close by), restaurants and grocery stores. Will return again!
Paulsb702 - Las Vegas, Nevada
EXCELLENT LOCATION, SERVICE & COMFORT ★★★★★
We had 4 nights at 130 Queen's Gate and it exceeded our expectations. Particularly the very helpful staff! The apartment was very clean and modern. Also very quiet. The location is perfect for a stay in London.
bbpaint - Napa, California
EXCELLENT SUPERB STAY ★★★★★
I had stayed at 130 Queen's Gate many times this year and I'm truly amazed by the service of the staff, the cleanliness of the hotel, and that it is so safe and convenient. This is by far the best hotel I have ever stayed in London. I will come back and highly recommend it to others.
emilyccc2016 - London, United Kingdom
GREAT LONDON LOCATION! ★★★★★
We had to stay an extra night in Houston. I searched online for a nearby hotel and found this one. We were very satisfied with the 2 double bed room which was clean with central control for A/C. The hotel staff were very helpful and friendly
650mannyg - New York City, United States
FABULOUS APARTMENTS IN KENSINGTON ★★★★★
Had a 6 night booking at this apartment hotel. Spacious rooms with all the mod cons. Great location close to transport links though I used Uber mostly. Hardworking staff especially Katrina. Left my family after 3 days for another trip but they all had an enjoyable stay. Will definitely stay again when I can get a reservation but almost always fully booked.
Bless1 - Nigeria
MY FAVORITE! ★★★★★
I have stayed in a number of other high end hotels in Houston, but I return (for more than 20 years) to the Lancaster time and again. This boutique hotel can not match the amenities of a large chain, but the quiet comfort and elegant size is like a fine mansion.
Lufkin - Texas
JUST PERFECT ★★★★★
London is an expensive city to get a good hotel. While this hotel is priced like any other 4-5 star, you get a really nice apartment, with a huge Kitchen, windows that open like at home, a full sized bathroom with shower and jacuzzi tub, and plenty of hot water. Even though I'm only here 1 night on business i feel like i am home. If I ever lived in London I would love to rent an apartment like this. Just perfect
knollpack - New York
THIS PROPERTY ALWAYS EXCEEDS THE EXPECTATION ★★★★★
This is a very exclusive property ,situated in the center of the city having close proximity to public transport and main attractions. The staff is courteous and friendly .A great place for families to stay .
amumtaz66 - Islamabad Capital Territory, Pakistan