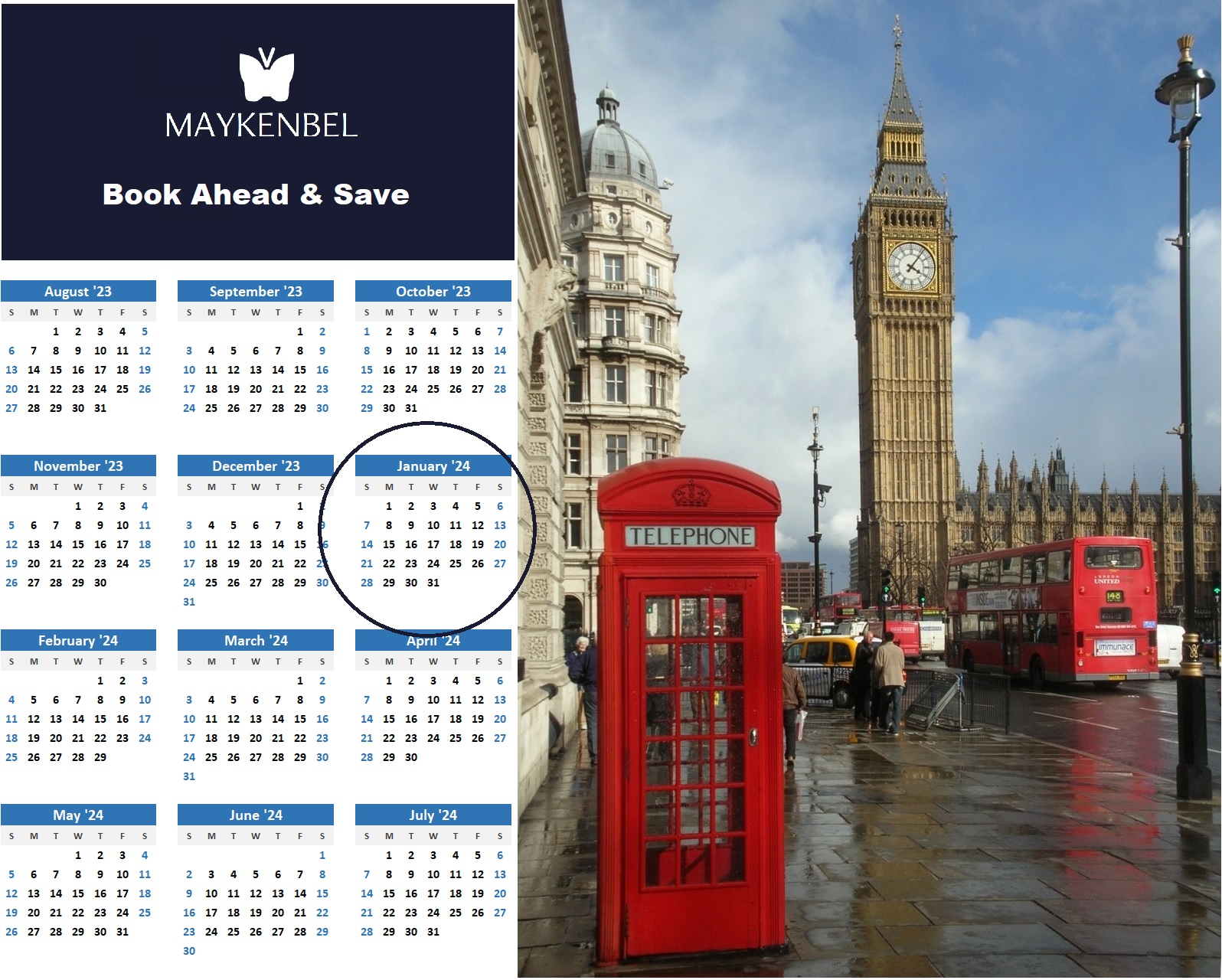 Explore Astonishing Discounts of Up to 40% on Upscale Serviced Apartments in the Heart of London by Maykenbel Properties
Craving a getaway to the enchanting streets of London? Your desires have just taken a budget-friendly twist! Picture your London fantasy and transform it into reality with Maykenbel Properties. Secure your serviced apartment well in advance and indulge in extraordinary savings of up to 40% on your sojourn.
Elegant Dwellings for Your London Journey
Revel in the coziness of our generously spaced serviced apartments, meticulously fashioned to offer you a warm haven:
Thoughtfully equipped kitchens for your ultimate convenience. High-speed Wi-Fi for uninterrupted online connectivity. Prime locations for effortless urban exploration.
Highlights of the Offer
Savings: Delight in savings of up to 40% on your lodging. Booking: Plan your stay strategically and grasp hold of this exclusive offer.
Redeem Your Savings Effortlessly
Select Your Dates: Hand-select the dates that align with your London escapade. Early Reservation: Secure your serviced apartment well ahead of time to unlock remarkable savings.
Book Now & Secure Your Savings!
Make the most of our Early Booking Spectacle and immerse yourself in London's allure without straining your finances at Maykenbel Properties. Plan wisely and enjoy unmatched savings on your lavish serviced apartment.
For reservations and inquiries, visit www.maykenbel.com or contact our reservation team at [reservation number].
Craft precious memories and immerse yourself in London's charisma with Maykenbel Properties – where luxury seamlessly blends with affordability through advance reservations.
Specific terms and conditions apply. Please consult our reservation team for comprehensive details.
Get in Touch Today
Our friendly reservation team is at your service, ready to assist you in finding the perfect option tailored to your needs.
Terms & Conditions are Applicable.
Our friendly reservations team will assist you in finding the best option that best suits you.
Terms & Conditions
To qualify for this offer, a reservation must be made by calling us or using our online booking system.
Offer valid when you make your reservations at least 3 months in advance.

Savings of up to 40% on accommodation.

Availability may vary. Contact our reservations team for full details.

Additional terms and conditions may apply.

 Offer subject to availability and cannot be used in conjunction with any offer.