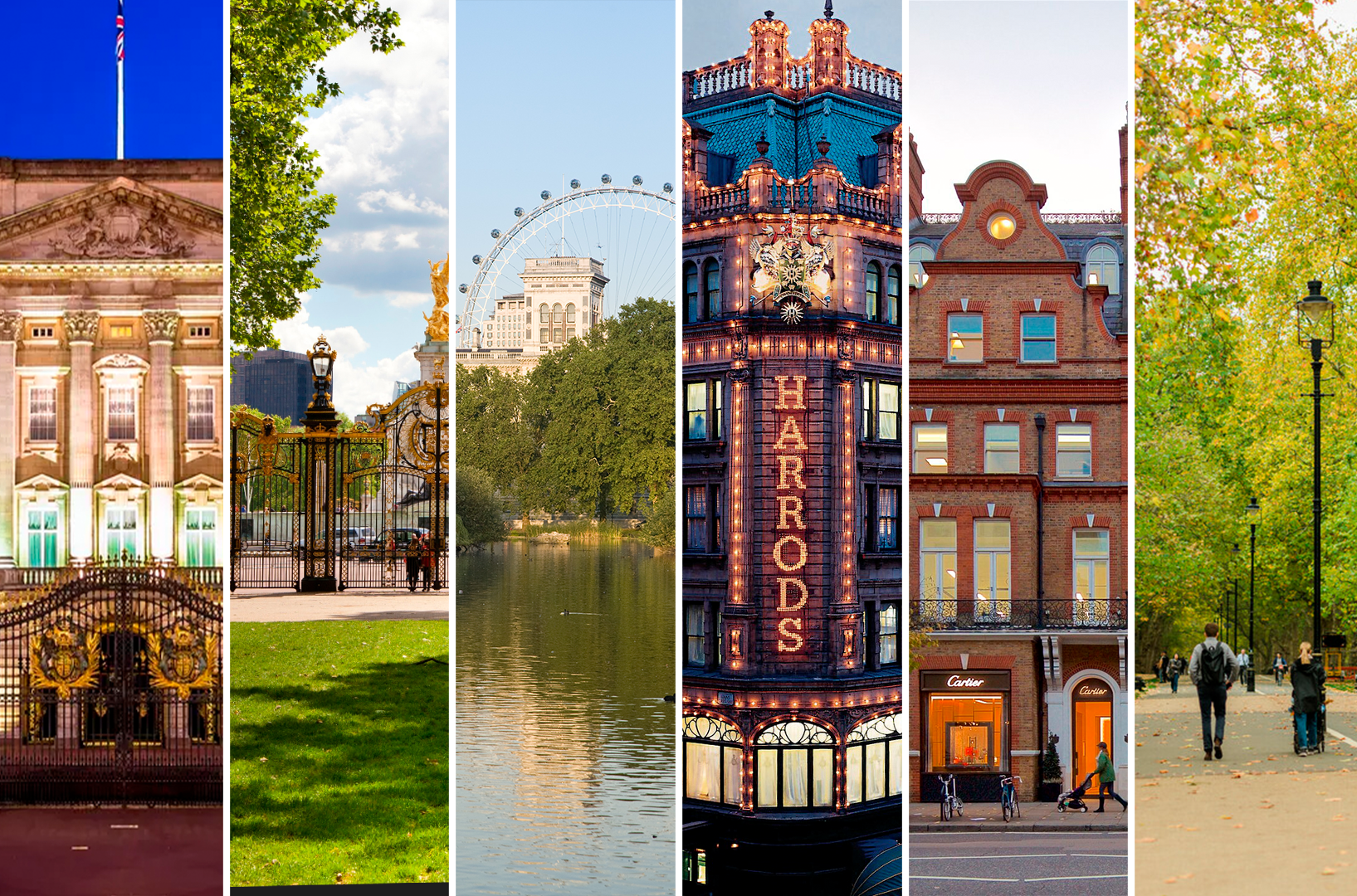 27
Sep
Italo Melo - Uncategorized
1 Buckingham Palace
Buckingham Palace, the UK monarch's official London residence since 1837, is now the administrative center of the monarchy. The palace plays a central role in the UK's constitutional monarchy, hosting royal ceremonies and entertaining foreign dignitaries. State Rooms are open to summer visitors, with guided tours available. 
2 Green Park
Green Park offers a peaceful escape in the heart of the city. Its simplicity and tranquillity make it a favoured spot for both residents and tourists seeking respite from the urban hustle. In spring, the park is adorned with a stunning display of daffodils, creating a vibrant sea of yellow.
3 St James's Park
Situated near Buckingham Palace, it offers stunning views of the Queen's residence and is a popular stop for tourists after the Changing of the Guard ceremony. The park boasts an artificial lake, diverse birdlife, and lush greenery, creating a serene oasis in the heart of bustling London.
In London, you can come up with different ways to celebrate your Halloween this 2016. If fright night is what you want, you can get in a variety of ways here in London.
4 Harrods
Harrods, London's iconic department store, boasts over 3000 brands offering designer fashion, luxury beauty, jewellery, food, and more. Tourists often purchase affordable souvenirs like tea, toys, and chocolates. The store features opulent decor, including statues, fountains, and themed halls, with the Egyptian hall being a notable highlight. Additionally, visitors can find two memorials dedicated to Princess Diana.
5 Sloane street
Sloane Street is London's most prestigious neighbourhood and a globally renowned luxury shopping destination. It showcases iconic luxury brands like Tom Ford, Gucci, and Valentino, offering exclusive products and exceptional service. The street is synonymous with the epitome of London's high-end fashion and style.
6 Hyde Park
‌Hyde Park, a vast urban oasis in central London covering 142 hectares, offers a wealth of attractions. Features lakeside paths, cafes, and abundant wildlife, including herons and swimmers at the historic Lido. As the city's oldest park, Hyde Park has hosted duels, protests, and concerts. It remains a vital green space for tourists and residents, often serving as the backdrop for royal gun salutes during special occasions.